Andrew Pryor is STAR Teacher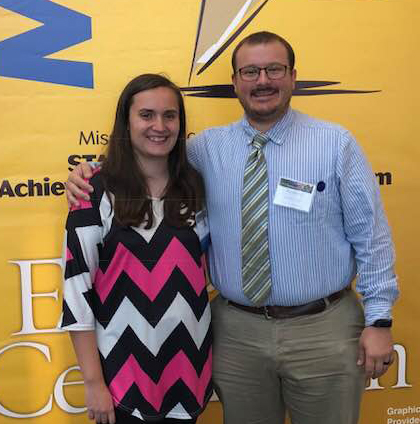 Emma Biddles, daughter of Alex and Karen Biddles, has been named as Clarkdale's STAR Star Student for the 2017 - 2018 school year. Emma has the highest ACT score (34) in this year's graduating class which is the basis for being awarded STAR Student. The award is sponsored by the Mississippi Economic Council and is recognized at a luncheon in Jackson.
Emma has a 4.321 GPA and is currently ranked first in her class of 75.
She is a member of the National Honor Society, Spanish Honor Society, the Clarkdale High School Band, Spanish Club, CHS Leads, and SADD.
In addition to being named STAR Student, she is also a Valedictorian of this year's class and is a Mississippi Eminent Scholar.
Emma plans to attend a major college to pursue a career in Criminology with her ultimate goal to work for the FBI and apprenhend "UNSUBs."
Her scholarships include the ACT Scholarship, Valedictorian Scholarship, Mississippi Eminent Scholars Scholarship, and the Mississippi Scholars Scholarship.
She selected Mr. Andrew Pryor, Clarkdale Band Director, as her STAR Teacher. Mr. Pryor is completing his fifth year at Clarkdale and has been selected as STAR teacher twice in the last three years. Unfortunately, he recently resigned his position with CHS and will be relocating to Chicago at the end of the school year.